Description
The ADATA SV620 external solid state drive delivers a totally new storage experience with an excellent cost-performance ratio. It features four times faster speeds compared to external hard drives, while being lighter, quieter, more shock resistant and more durable. Its sandblasted titanium finish creates a subtle, low profile look, and its raised edges protect surfaces from scratching. Available in 240GB and 480GB and compatible with Android, Mac OS and Windows, the SV620 allows users to share, transfer, and enjoy content with all the benefits of a solid state drive.

Rapid Transfer, Easy Share
Utilizing high quality ADATA SSD production and USB 3.0, the SV620 achieves up to 410MB/s read and write, or four times faster than an average external hard drive. Moving and loading content is much faster and more efficient.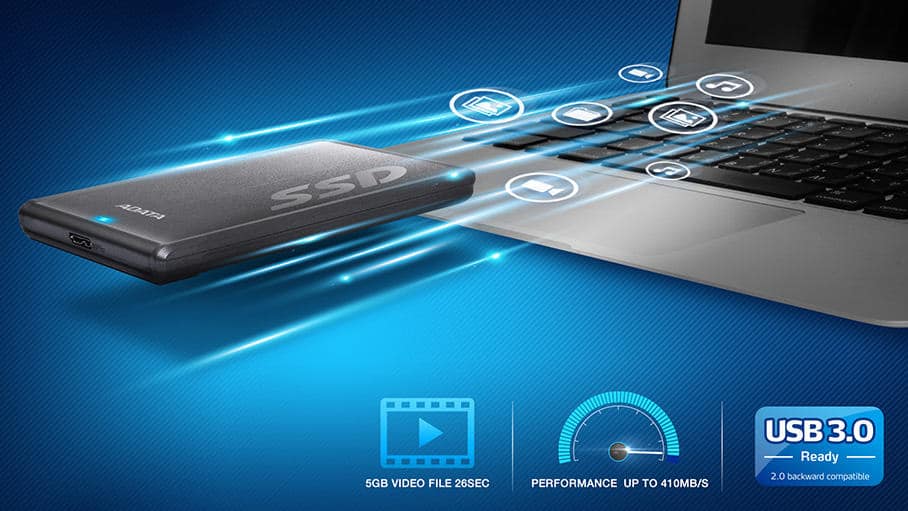 Enjoy all the Benefits of SSD
There are no mechanical components inside an SSD, leading to much greater durability than traditional hard drives and freedom from mechanical wear and tear over time. The SV620 is also much lighter and more compact than external hard drives, weighing just 88g. It runs cooler and needs far less power plus offers increased shock resistance. With the SV620 users can enjoy the speed and convenience of a portable SSD at a very attractive price point and without the hassle of buying an internal SSD and placing it in an external enclosure.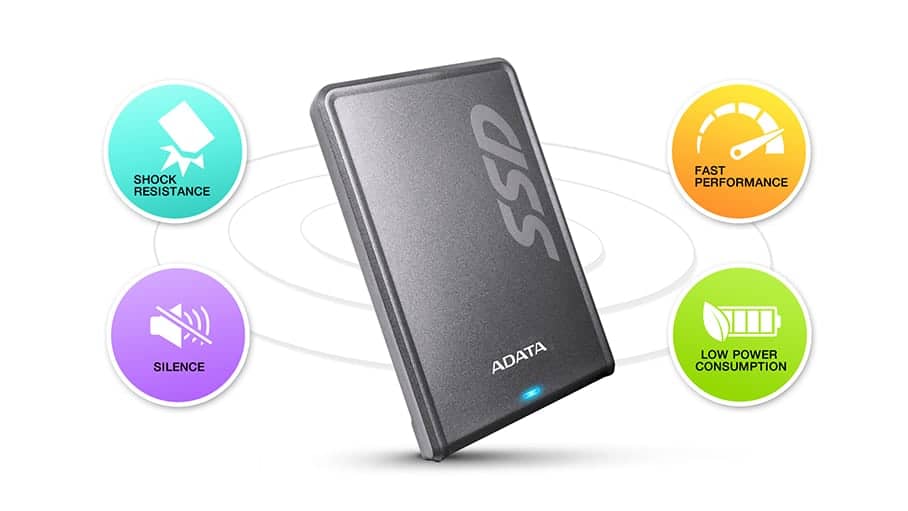 Easy Connection with Wide Compatibility
The SV620 supports Android, Mac OS and Windows in true plug n play, so it instantly works with your desktop, laptop, tablet, smartphone and even game consoles with no drivers or lengthy install. Just connect, share, transfer, and enjoy at will, anywhere.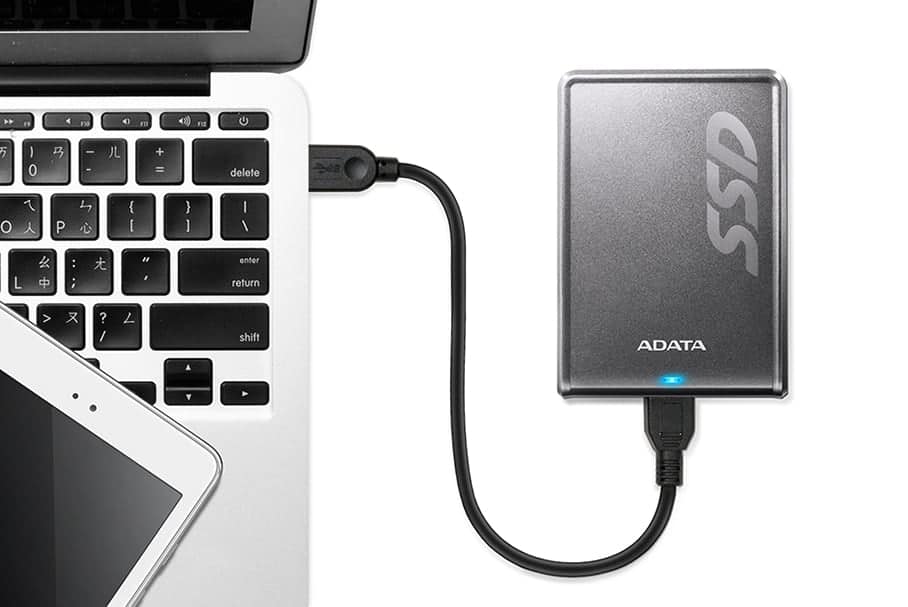 Scratch-Preventing Design
The SV620 has raised edges that protect its stylish exterior from scratches when you place it on flat surfaces. This helps ensure it retains its lustrous look for a long product lifespan.